I just love all of the contests out there! I missed a few of them being so busy, but I'm going to try to catch some now!
Kimberly at Funky First Grade Fun is over 200 followers so she's giving a Target gift card to one lucky winner & one item from her TpT store to another! Go check out her cute blog!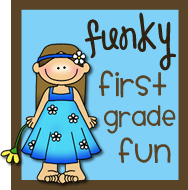 Hadar at Miss Kindergarten (formerly Outfitted & Inspired) is having a contest too. She is giving away one of her amazing signs, and a crocheted flower hair clip to another follower.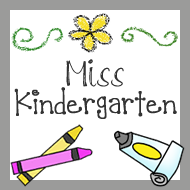 Ana at Ingles 360 is giving away a complete set of her letter of the week file folder games! Her site is great and has become an important resource for me since I got a new student from Cuba. She is so generous and has LOTS of freebies! Good luck!
There's a new blog on the block and she's hosting a give away for a $10 Starbucks card! Go check out her new blog!
Jenn at Finally in First is going to be giving 5 lucky winners a bag from Mixed Bag Designs. She also shares how this company does fundraiser in which they give 50% to the school! To find out more visit:
http://finallyinfirst.blogspot.com/2011/05/giveaway.html?showComment=1305473042690#c7497049910228980199