I love how someone said that her family refers to the Dollar Store as the $20 Dollar Store because they seem to spend that every time they go in! Well, I've now spent a bit of money on my 'FREE' stuff, but I feel it is beyond worth it! I recently discovered Vistaprints and have already placed two orders and am working on a third. Where the money comes into play is in shipping. I searched 'Vistaprints' in Google Reader & out of over 200 Teacher Blogs only a handful of posts with the word Vistaprints came up.
You all need to know what Vistaprints has available!
Vistaprints is a company that makes marketing items for businesses such as business cards, postcards, t-shirts, magnets, car magnets and more. You may be thinking I really don't need business cards, but how about 'free homework' cards, or 'clean desk' cards, or 'you did great today' cards? Teachers are great at modifying things for the classroom! How teachers have used Vistaprints is no exception! Vistaprints offers many free items, you are just charged for the shipping. The great thing is you can tweak these things to reflect your style, theme, grade level, personality, and needs! Here are the items from my first order:

This is a small poster for my room.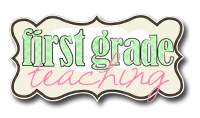 Also, check out what Mrs. Ibarra has made at Always First Grade ( http://www.alwaysfirstgrade.blogspot.com/ ) see Dec. 31.
Okay...I'm publishing this post! (I've been working on it all day off and on!) Have fun checking Vistaprints out!!! I'd love to see what YOU create!!