I am feeling very humbled and honored to have been chosen by three different bloggers for the 'Versatile Blogger Award'! Thank you so very much to Nan at Third Grade's a Charm, Kristin at First Grade O.W.L.S, and Rebecca from The Teacher's Chatterbox! Two of these blogs were new to me and I am excited to be following them now!!!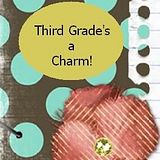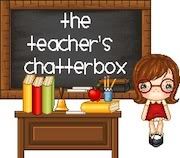 Now, according to the award I need to share 7 things about myself with you.
1. I love that I enjoy listening to a lot of the same music as my kids! We turn up some songs really loud and sing along in the car. We love 'kid' music~~Selena Gomez, Justin Bieber, Lemonade Mouth, Phineas & Ferb; American Idol Contestants~~Lauren Alaina, Scotty McCreedy, Brooke White, Mandisa, Danny Gokey...; and Contemporary Christian music~~a couple of our favorites are Shackles by Mandisa or Mary Mary, 10 Simple Rules by Mercy Me, & Crazy by Steven Curtis Chapman. I never remember singing along in the car with my parents :(
2. I love watching American Idol, America's Got Talent and The Next Food Network Star. I get kind of sad when the seasons end.
3. As a child some of my best childhood memories were going down into Baja to a little town called La Salina and having family vacations there. My kindergarten teacher had a two bedroom, tile floored home with no electricity. We would use kerosene lanterns and spend our days on the beach. Mr. and Mrs. Reagle were so gracious as to let us join them many summers and then later let us use their place when they were traveling.
4. One of my favorite life experiences was having the chance to play Shelbly in the play Steel Magnolias at our community college here about 18 years ago.
5. I hate to spin! I DON'T like the teacups at Disneyland, I couldn't even handle the spinning ladybugs in the little kid area of California Adventure!
6. Speaking of Disneyland, it is one of my favorite places!! We haven't been able to afford to go these last few years, but I hope we will be able to sometime this year! For me it lives up to it's name 'The Happiest Place on Earth'
7. Two of my favorite foods are crab and artichokes. My husband thinks they're more trouble than they're worth, but I think they ARE WORTH all the trouble!!
I decided to pass this award on to some fellow 3rd grade teachers! The first two may not be new to me (they're probably two of the first 3rd grade blogs I found) but they definitely are Versatile! Fern got Julie started at couponing and now...well let's just say I'm hooked on one MORE thing!! (how can you argue with 48 razors for free + $4 extra to count towards other purchases!!! (that was Walmart Thursday!!))
and Julie at
next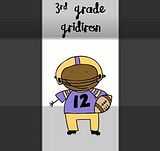 "/>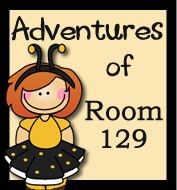 All of these teachers have and are making me a better teacher!! Thank you for all you share!