The first contest I want to share with you is at Thoughts of a Third Grade Teacher. Julie has made it to 100 followers! (Now she's almost at 120! Go Julie) She is giving away Pampered Chef Bamboo Salad Tongs and her Monster Multiplication!
Next, Mrs. Saoud at Primary Graffiti is giving away $25 gift card for Lakeshore!
Hadar from Outfitted and Inspired is having a contest, but this one is at Teaching Blog Addict where she is one of the amazing writers! She is giving a summer countdown wall hanger!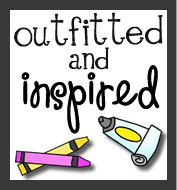 Finally, the ladies at Lesson Plan SOS are giving away an autographed copy of Arthur Turns Green and their Arthur Turns Green Lesson (they have great pictures of meeting with Marc Brown and the kids having a great time with GREEN) Go check it out! http://www.lessonplansos.blogspot.com/